| | |
| --- | --- |
| Posted on November 19, 2020 at 9:35 AM | |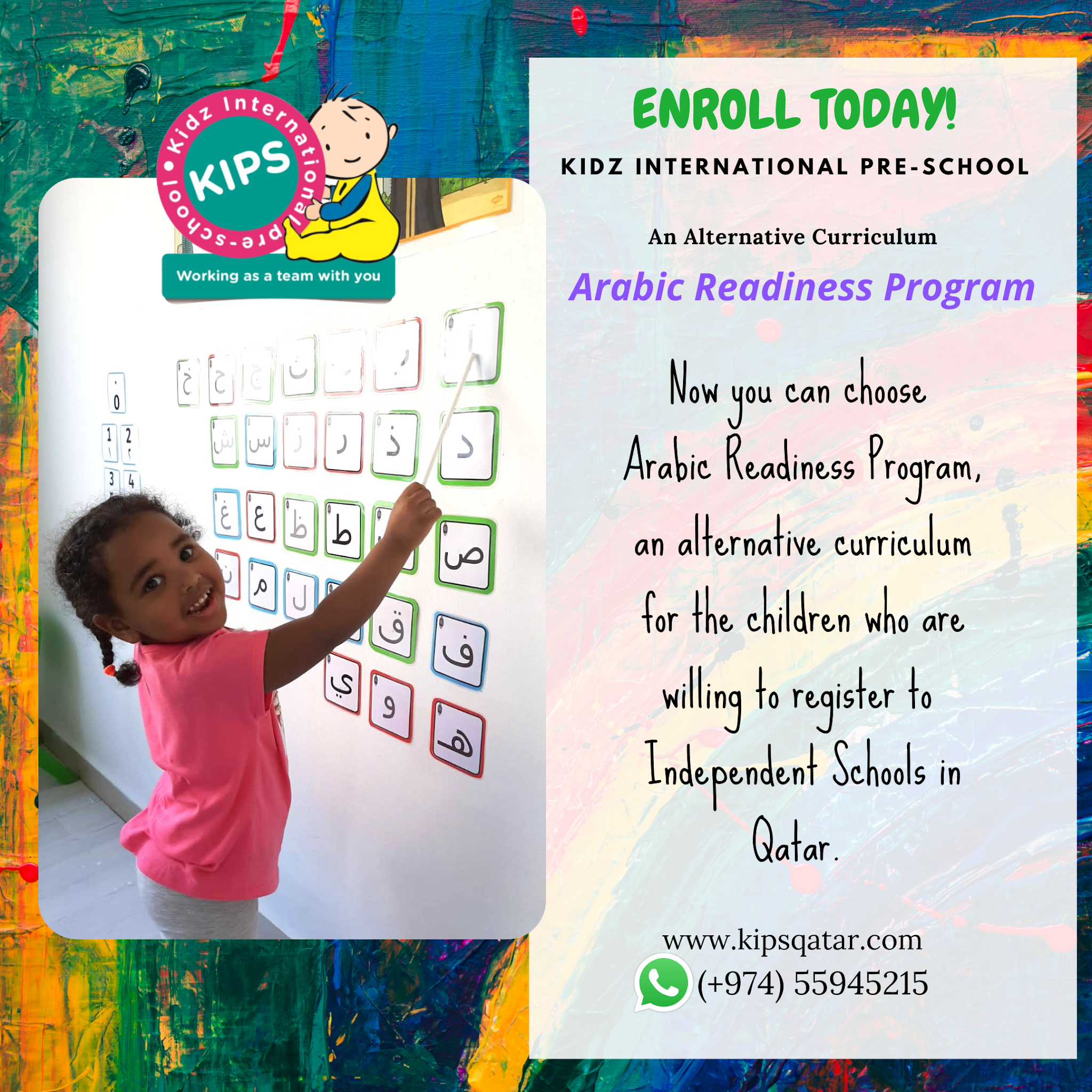 Hello #kipsfamily!
We would like to inform you about our Arabic Readiness Program that we have implemented as a second curriculum to our school. We thought it would be great for the children who will take their next step in their educational path, in Independent Schools.
We would like to ensure that their Arabic is excellent and they start their school with 100% confidence.
Also as a second language, Arabic would be perfect. Learning Arabic as a second language, would have many positive effects on your child. Learning a different language will enable your child to think and build up sentences and words in a different way, learn about a new culture and create a new way of thinking.
You can always contact us for more details on our Arabic Readiness Program!